Cornell's Student Accelerator
The eLab student accelerator launches several businesses each year.
Student teams apply for the fall semester and participate in programming focused on customer discovery, pitching, and business model development. The program welcomes a large number of student teams in the fall semester and then narrows the cohort in the spring based off a pre-determined rubric instructors use to evaluate teams' performance and business models.
Students graduate the program with the experience, skills, and connections to launch a successful company.
Delivering Success
Cornell is a top-ranked school for entrepreneruship and eLab is one of the reasons the University leads the nation. Many eLab teams have gone on to raise capital, launch new products, and successfully exit or grow their companies.
AI-Learners delivers four main values to students with disabilities and their parents and educators through its e-learning platform: accessibility, personalization, engagement, and analytics. The company has established five pilot programs in New York state schools and completed 100 user tests with students and teachers.
Antithesis provides a healthier snacking experience without compromising on taste, including through its delicious, crunchy crisps, Protos. The startup landed
$1 million in NSF funding in the spring of 2022 to continue expanding its legume-based dough innovation to
"mix-ins," small pieces that other companies can incorporate to meet their product goals.
Since 2017, FloraPulse has been awarded more than
$1 million in SBIR funding from the USDA and NSF. With the $175,000 award that the startup received from the USDA in the spring of 2022, FloraPulse is working on expanding its water-optimizing irrigation technology from trees to small-stem plants. The company's tech is currently used on almost every continent.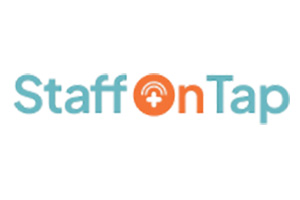 Since its soft launch while in eLab in the spring of 2022, StaffOnTap has raised over $125,000 in non-dilutive funding for its digital platform that instantly fills long-term care providers' scheduling needs by connecting them to temporary nurses in the area. The startup is gaining traction, with 82 nursing home partners and 140 nurse professionals using its product. 
Current and
alumni startups
have raised over
"I got swept up by the entrepreneurship world at Cornell.
In truth, the entire eLab program and its staff were key to our success."
– Pablo Borquez Schwarzbeck, Founder of ProducePay